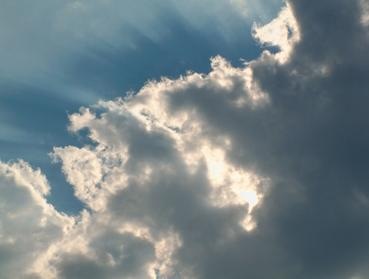 In 1 Kings chapters 17 and 18 in the Bible, Elijah described himself as a servant of God. He told King Ahab that there would be no rain until he said so. It did not rain for three years and six months. There was also a famine. So there was no food and no water. This was God's punishment for the sin of idolatry.

In Matthew 5:45, Jesus said of God, "He causes His sun to rise on the evil and the good, and sends rain on the just and the unjust." During the drought that Elijah prophesied, it was not just the unrighteous who felt the effects of the punishment, the righteous felt it also, i.e., Elijah was affected by it. However, because Elijah was a righteous man who obeyed God's commands, God provided for him. He told him where to go to find water and he had ravens to bring him food.

When God sent the death angel to kill the first born of the land as a punishment because Pharoah would not let the Israelites leave Egypt, God protected His people. They were instructed to put a lamb's blood on their doorposts so that the angel of death would Passover them. As a result their first born children were spared.

The point of these Biblical accounts is to point out how God provides for and protects His people. He has not changed! No matter what is going on around us, whether it is a recession, violence, or a pandemic, God provides for and protects His people. We may be affected by whatever is going on, but God provides and protects in the midst of it all, if we trust Him to do so.

So, no matter what you are experiencing right now, trust God. Reach out to Him, talk to Him about what you are feeling, allow Him to comfort you with His presence and trust that He will provide and protect and He will!


THINK ABOUT IT!
JULY 2023